TB88 universal pickups
Professional micro pickup for:
classic guitar, acoustic guitar, banjo, sitar, sarod, violin, viola, cello, double bass, esraj, dilruba, hang drum and others instruments.
Very easy to install. The TB88 offer you high ouput signal, low distortion signal and very good sound quality.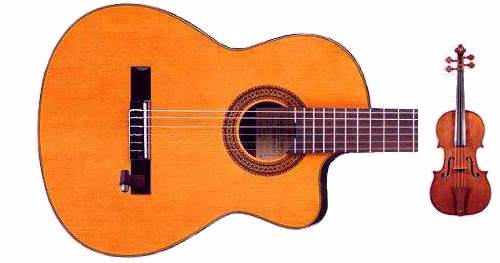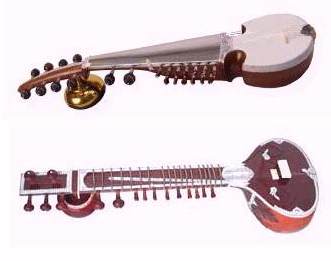 Additional information about the TB88/CR sensor.
In San Diego, El Cajón, San Francisco, etc. (California. USA):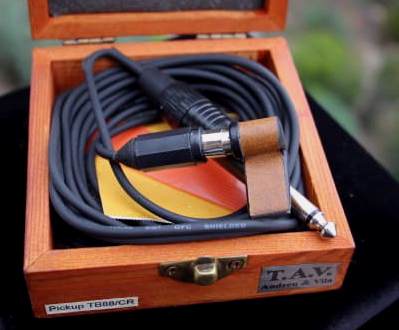 All TAV sensors are hand-made to order, which means quality control and performance very superior to any mass-produced sensor on the market. Its characteristics, high sound quality, very flat response and correct output voltage have made this product popular among some californian musicians, especially acoustic and classical guitarists, as well as other instruments such as the sitar, sarod, hang, etc. But this way of proceeding also has its disadvantages: the demand is high, higher than the supply we can offer. For this reason, in California and other places with high purchasing power, the resale prices of these products are very much higher than what we can find on our website: €88.

> Price of the TB88/CR pickup in California <
TB45 standard pickups
Contact pickups for:

acoustic guitar, violin, cello, double bass.

Very easy to install. The series offers you low distortion and good sound quality.
TB38 professional string pickups
Professional pickup series for:
violin, viola, cello, double bass and viola 'da gamba', guembri, sitar.
installed under the bridge for maximum sound quality.
TB68 drum pickups
Piezoelectric pickups specially designed for the electrification of percussion instruments.

tablas, cajón, congas, bongos, etc.

Very easy to installing on the patch or vibrant element of the instrument.